The Vincentown Diner is NOT just another diner and as of 2022 is under new management! We strive to bring you the highest quality food and service at very reasonable prices. Our chef inspired menu incorporates premium products, the freshest ingredients and generous portions. Our menu changes with the seasons and shines a light on locally sourced products!
Locally grown produce, locally baked rolls, locally roasted coffee, local wines, scratch made desserts, and even honey collected from our own on-site hives! Come in, give us a try and see why Local Tastes Better! Continue reading for more information on some of our fresh ingredients.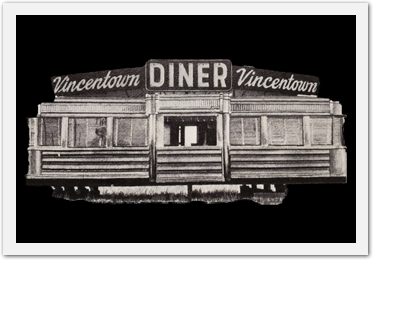 THE ORIGINAL

VINCENTOWN DINER

The original Vincentown Diner was built in 1953. It was an old school, stainless steel train car style building. In 1969, three brothers Nick, Spiro and Peter bought the diner and surrounding property. In 1973 they built the current diner near where the original once stood. Since then, the diner has undergone many cosmetic changes including our recent exterior remodel in 2019. There is a lot of history in this old building, and we look forward to many more years of serving our customers.